Sunday afternoon fun – unpacking for tomorrow's tech check and configuration.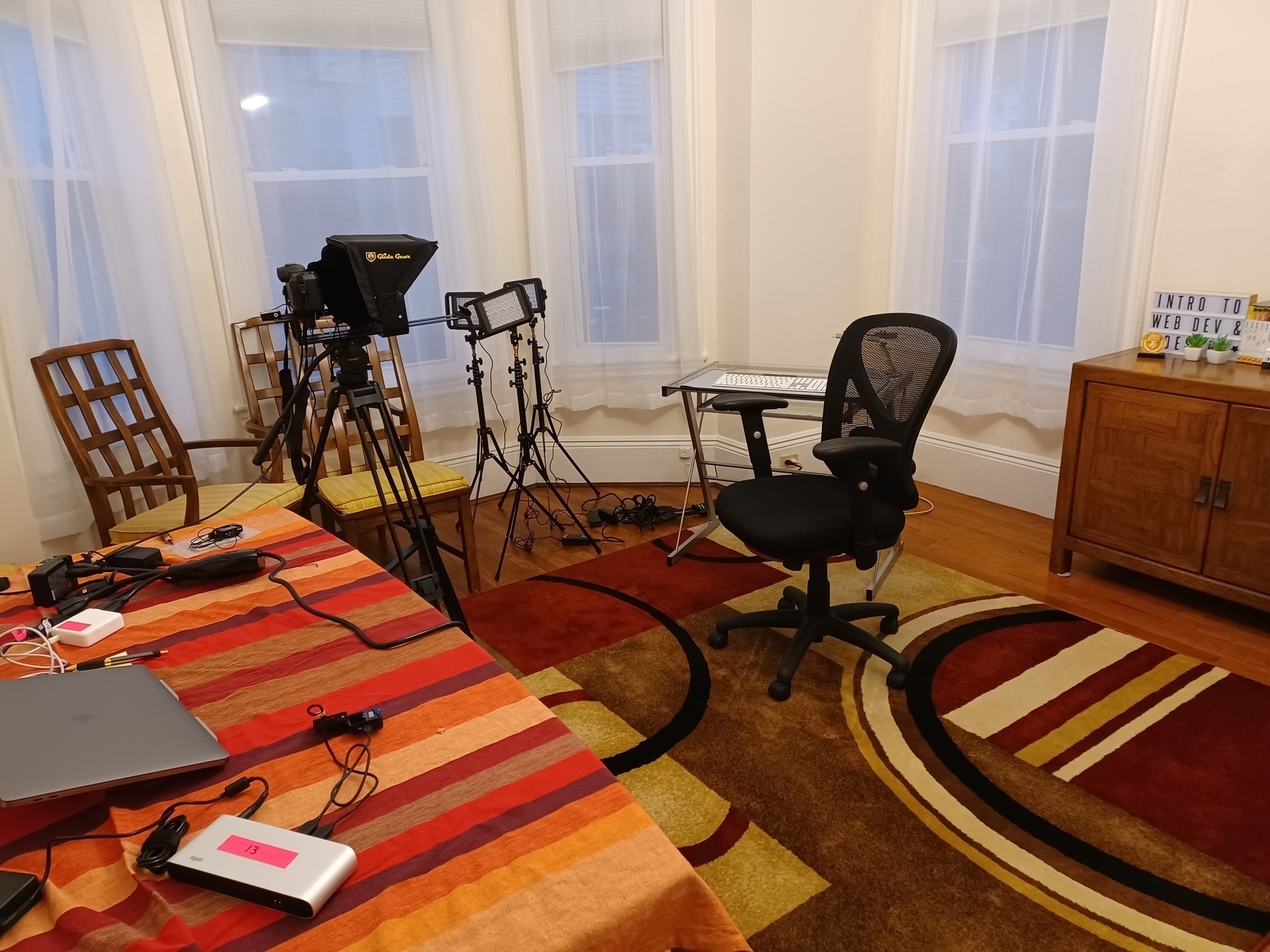 This is nowhere near the final configuration for the room, but things are generally in place.
Teleprompter has a Canon camera inside. I'll use my iPad as a teleprompter device, which sits on the tray.
Canon camera is hooked to a wireless lavlier transmitter. The microphone and receiver are on the table.
Three lights, definitely not in the right spot or height, but ready to be placed.
Computer is the recording computer. This is what will be used to control the camera remotely. The camera and computer are connected via USB-C.
The small glass desk is where my computer will be placed. There's an external keyboard and mouse that will go with it.
There's a pile of "stuff" on the buffet for visual interest placement later. It's likely I'll be adding a plant or flowers or something.