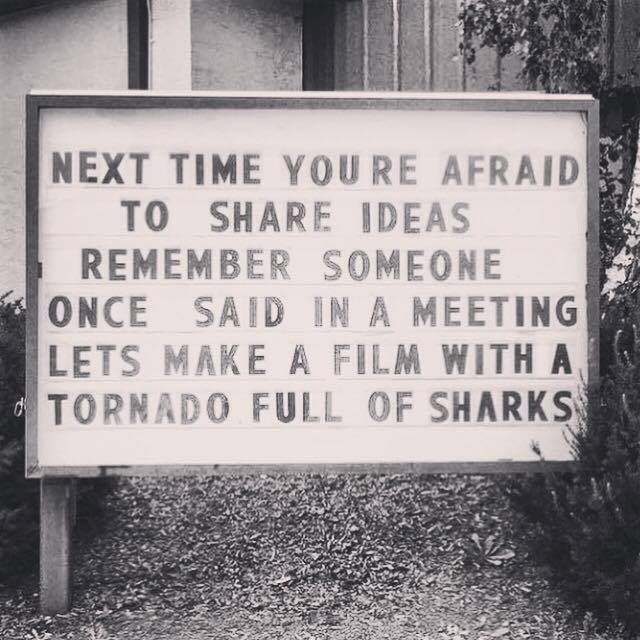 Next time you're afraid to share your ideas, remember someone once said in a meeting, "Let's make a film with a tornado full of sharks."
Students are always afraid to think creatively about their work. In academia, they're worried about their grade, which drives much of this fear.
However, taking risks is where student learning is greatest. Trying something and having it fail is one of the greatest experiences for a student, when handled correctly.
This is why reflection is so important for students.
At first, it feels like busy work. Why do I need to reflect on the work I did? I know what went right or wrong. I know what to do next time.
However, when they must organize those thoughts into a coherent paper, video, or presentation, they learn much more about what happened.
It's not just the project failed. Now it failed because I did X, so Y happened, and Z was the outcome. Next time, I'll do A because B. I expect that to help because C.
Look at all of the "because" in that paragraph. Because is the hard part. It's easy to say something didn't work. It's really hard to articulate why and how to avoid that outcome in the future.